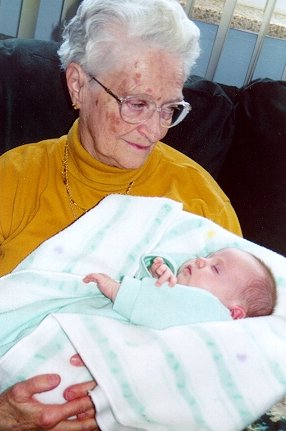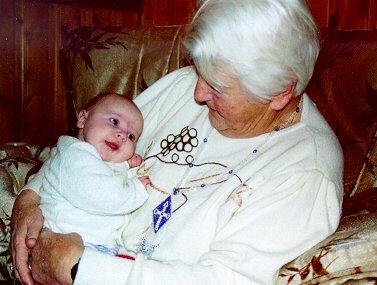 In these photos, in the gold sweater is Granny Asmar (Great Grandmother) with Zoe at 3 weeks. Granny Wheeler with Zoe at 5 weeks.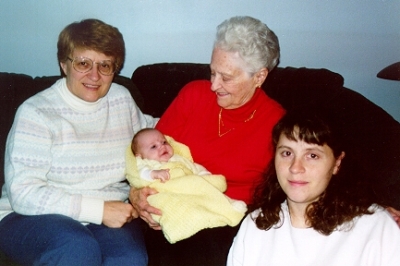 Photo 3 is four generations. Judy Wheeler (Asmar), Zoe, Beatrice Asmar, and Kim Gignac.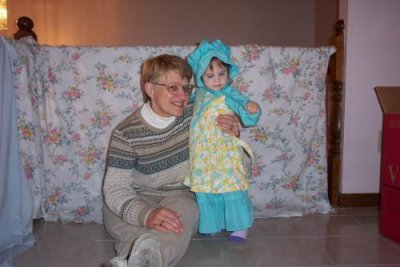 Then her Grandma, Judy Wheeler, and Zoe at 2 years. Zoe is wearing a dress made for her Aunt Terry, when Terry Anne was almost 2 1/2 years old. Judy and Zoe are almost more than Grandma and grand daughter.They are almost best friends and then, is there really much difference anyway. Zoe's name for grandma at first was just "Ma". It was so cute to hear Zoe say "Hi Ma". We would say no it's Grandma and she would say "Ma".This photo is when Zoe was two years old. Zoe's dress in this shot was made for her Aunt Terry Anne, by Grandma. It was also worn by her momma. Zoe is 3 now and she is such a sweet heart. Yes she has her moments when you wonder where did the angle go. That is totally normal and reminds you she is a regular little girl. Zoe loves long full dress' that flair out when she dances. She loves to dance around and jump on her bed which she knows is not a good thing to do. Thats just a little girl eh.