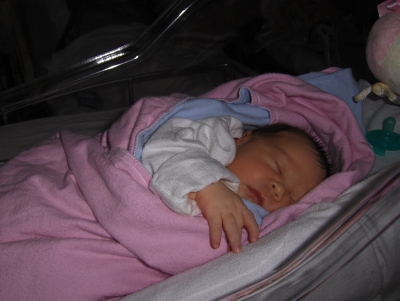 Here is a brand new Theresa Marie Gignac, Mar.28 2008. She was born Mar. 26 2008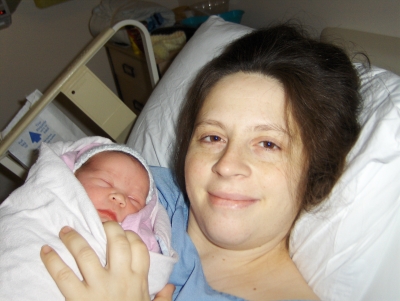 Very happy Kim with her lovely daughter Theresa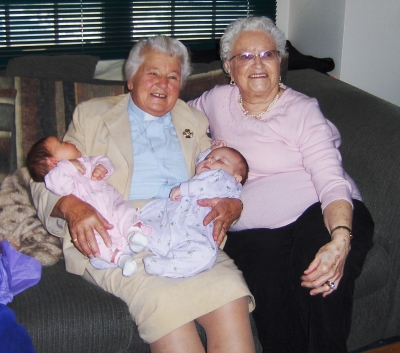 The two new Great granddaughters with their very proud Great grandmothers. Rev Peg Wheeler and Mrs. Bea Asmar.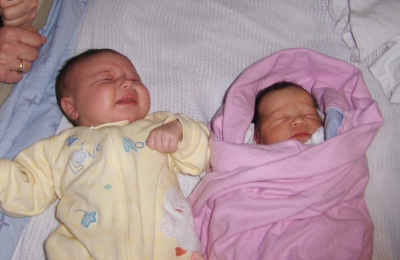 Oh WOW Two new Granddaughters. On the left, in yellow is Florence Matthews born Feb 9 2008, and on the right, in pretty pink, is Theresa Gignac. This is when Theresa born March 26 2008, and was still in hospital on March 27 2008.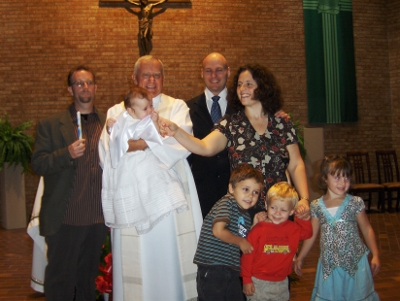 This is Theresa's Baptism. Troy is on the left with Father Mike next, John-Paul is behind Father Mike. Kim is in front of John-Paul.. In front is Alex the Teddy and Zoe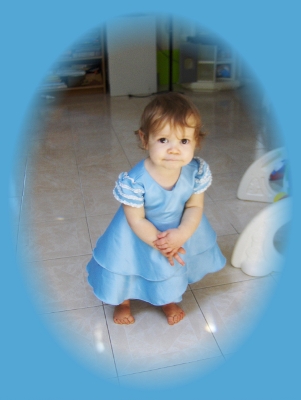 This photo was taken May 3 2009 after Zoe's first communion. Judy worked with it on our way to Florida. Isn't Theresa just so pretty?