This is four of our six Grandchildren. It was taken during the Pheysey reunion in Pembroke ON in July 2013. They are at a piano just enjoying their time together. Left to right we have Ted, Florie, Theresa, and Andrew. It is this type of activity that we love to see and makes us very happy to be Grandparents.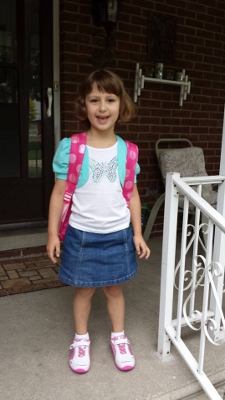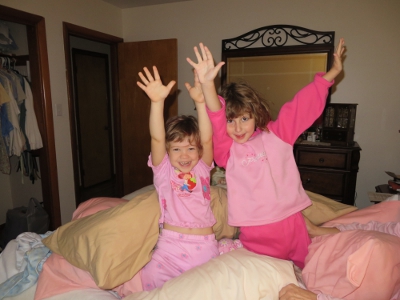 WOW! There are times when little girls just have to have fun. For Theresa and Florie they love to have a pillow fight in Grandma and Popas bed. This was a fun two night sleep over early Nov. 2013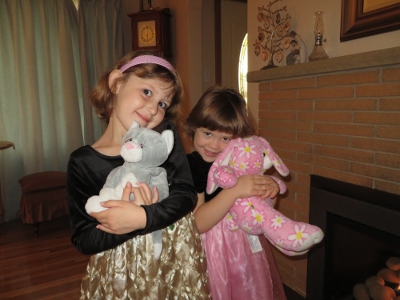 Next day was time for Mass at Most Precious Blood. It is the church we now attend and where we were married in 1971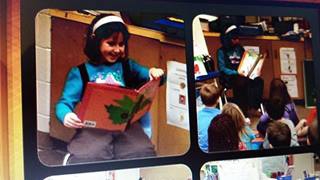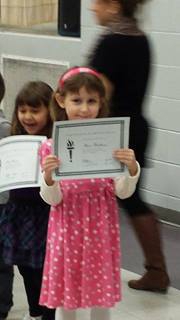 We just love how Florie is doing at school. One day She askked to read to the class and when allowed to do it read her book Chicka Chicka Boom Boom. It is easy to see by the smaile on her face how happy she was to do it. Then a few days later Florie received a Student Of The Month award. This is a great school year for Florie.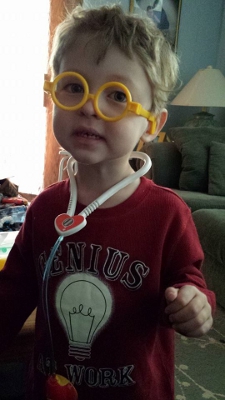 Andrew turned three on Nov 9 2013 and at Christmas a friend gave him a cute shirt that says Genius at Work and a doctor kit. He had them on and Terry, his Mom took this photo. Just way to cute.