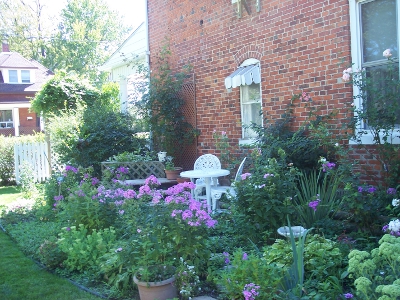 This is a view of what we called the Memorial Garden. It was a plan from our daughter Terry Anne after the Sept 9 2001 attack in New York City. The purple plants are phlox and there are roses stone crop and lots of forget me nots.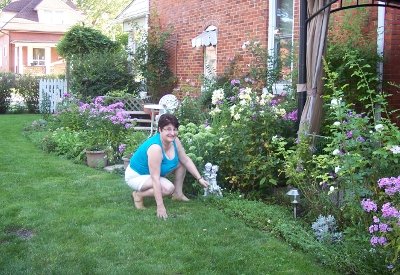 This is another view of the same garden but in this view some of the garden by the patio is in the fore ground. Beside the patio are some more roses and phlox. The woman in the front is Judy's youngest sister Pam who was visiting in the summer of 2012 when these first 3 photos were taken.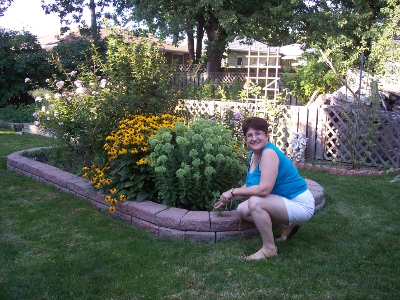 The oval garden view shows what is to come later in the year. These views were taken in mid Aug 2012. That is stone crop and black eyed susan there is also a large wild yellow rose and nice pinkish rose at the other end. The long garden behind Pam is mostly roses although some Cosmos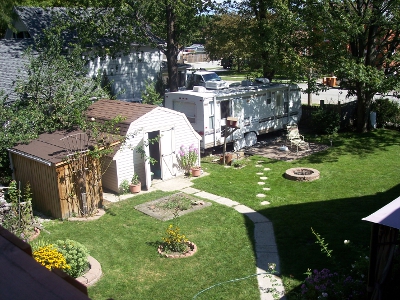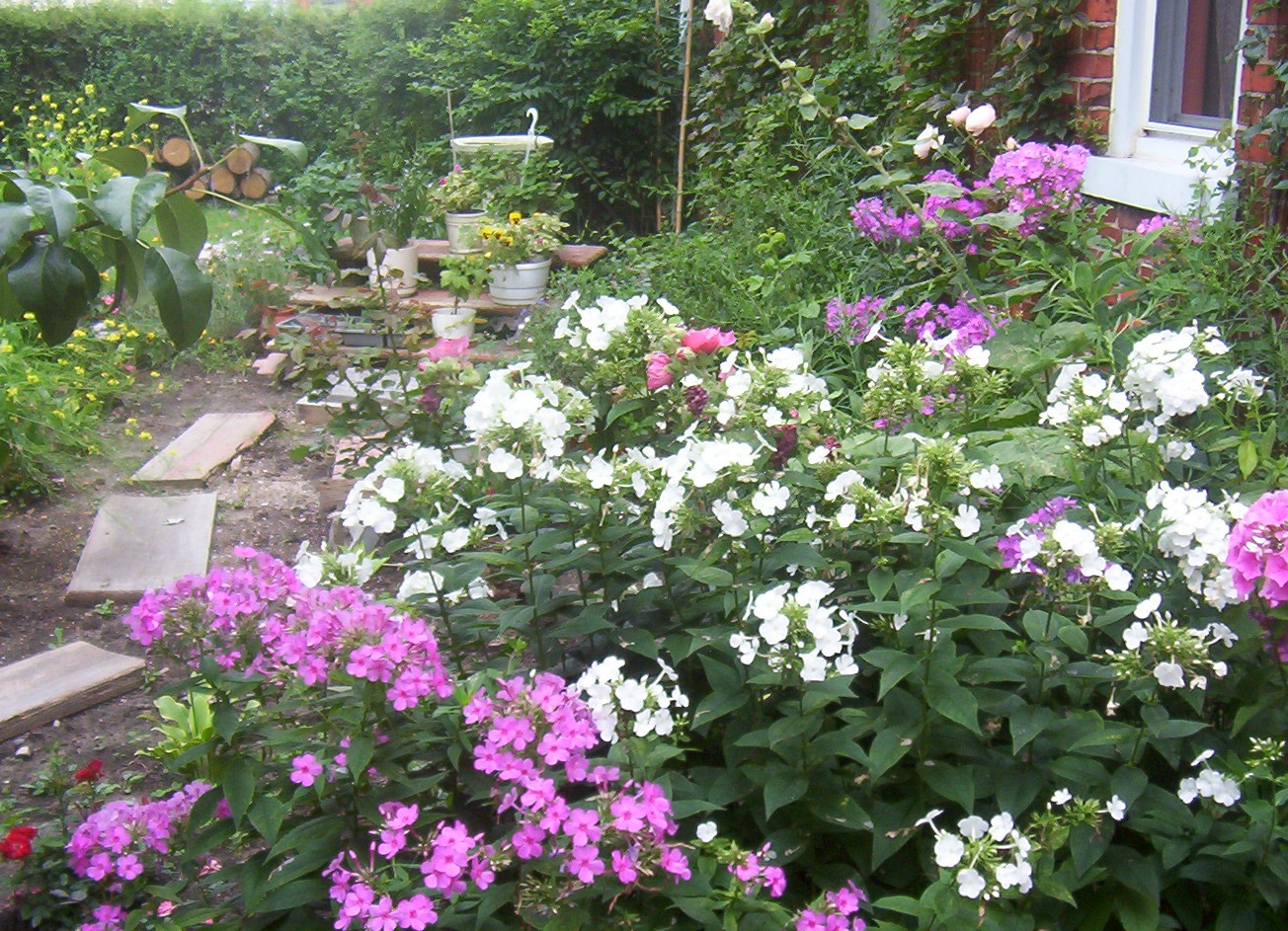 This view of the Memorial Garden was taken quite a number of years ago before we had the stone steps. That is the phlox in the fore ground.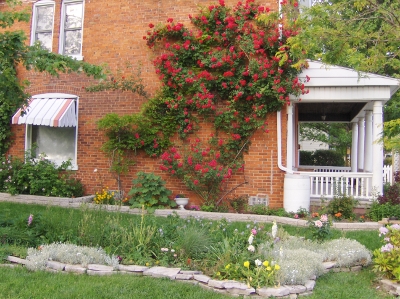 This is our big red climber. It was planted by my Dad when they owned the house. I figure about 1970. Every year I take some time to tie it to the brick wall so it will grow very tall. It is so big now at the end of 2009 that I felt it might be a good time to cut it way back and let it start over. Well time will tell.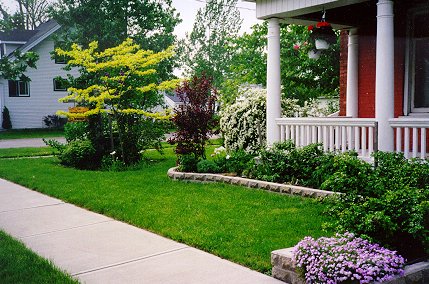 This was taken some years ago when the Japanese sand cherry and Sunburst Honey Locust were a lot newer. The garden along the porch has a lot of roses and ground cover in it.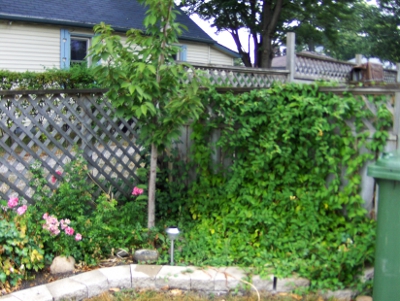 This is a view of the garden beside the main driveway. The tree in the back corner of the garden is a Japanese Kwanzan cherry has double pink flowers. It does not get fruit but when it blommes is is very pretty. It was planted as a memorial to Judy's Dad who died in 2001. This garden also has some fantastic roses that we thought may die when we moved them from the garden in front of the front porch but they took of big time here.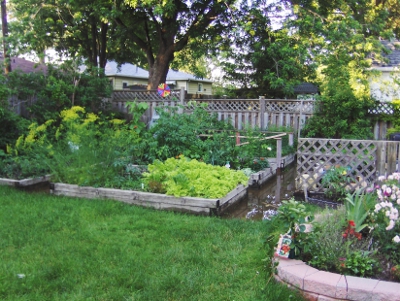 The year the rain came we had lots of water. This made the raised garden beds a lot nicer as the plants were not drowning. That is leaf lettuce in the raised bed and the tall plants are dill which is a nice spice to have.