We were so excited to get to the Windsor Airport. Take off was to be 3:35 pm. We always try to arrive 3 hours early so were there at about 12:45. We finally saw the Sunwing jet set down and pull up to the terminal. As luck would have it it was damaged on the way from Cuba and so a second jet was sent from Toronto and we left at 7:10pm and arrived at our room at 12:15am 17 Nov.
This is where they taught dance, ping pong, and bingo where I won a bottle of Cuban Rum, Yummy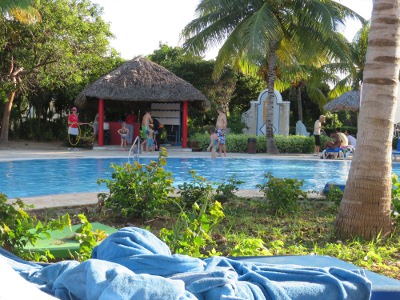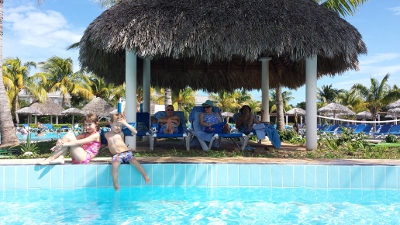 This is "Our Island". We decided early on to set up our gear on the island and would carry our dry goods to it and back. It was great to be able to watch so much and yet be in the shade and the breeze
This is the buffet where we ate most of our meals. The food was good with lots of choices.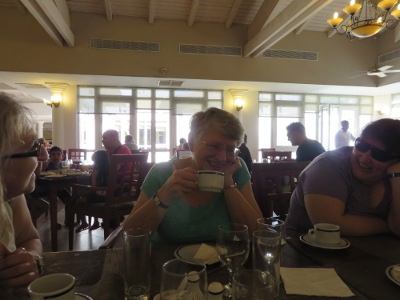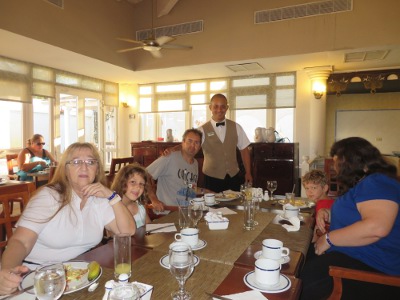 In this shot with Terry Anne, her family and Sandy is Yasmany. He was the nicest waiter and took good care of us.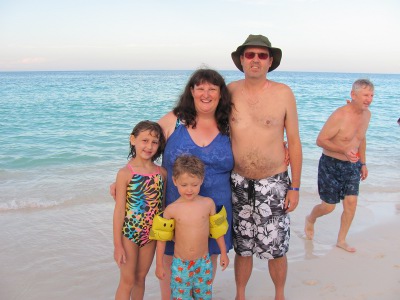 Happy times with Terry & her family at the beach for our resort in Cuba. The water was very nice but the sand is nicer at Henderson Beach in Destin Florida.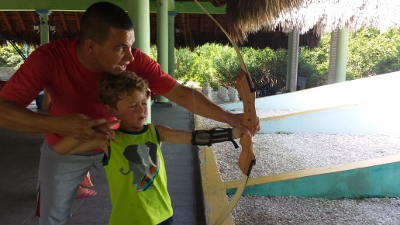 Andrew loves the WII program and does well playing archery. He decided it would be good idea to try the real thing while in Cuba. This kind guy at the sport centre there helped him and he saw the difference but was pleased with himself all the same.
Just so you can see how nice it was there we were right out of our shoes.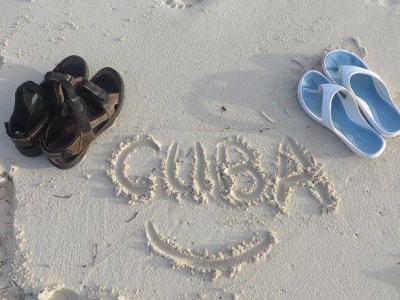 We were here, you can tell because you can see our shadow.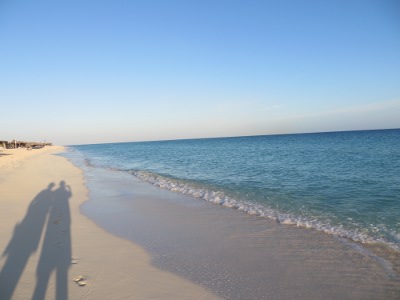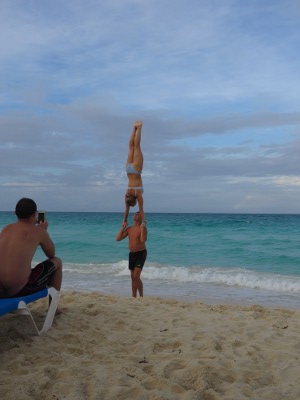 We wanted a picture for our upper bathroom, which has a beach theme and it had to be vertical. We came across this couple, and their friend from Poland who have been married two months. They did this routine and we thought WOW can life at the beach get much better than this.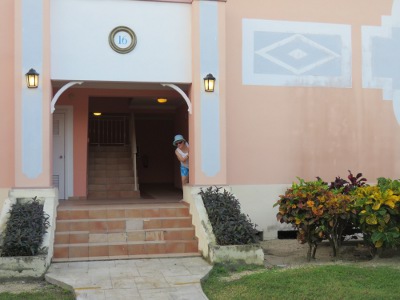 When we arrived at near midnight on Nov 16 we were in building 5 Terry's family building 7 and Sandy, building 16 so we asked, and they moved us all to building 16. Terry then had to have a bed brought in for Florie and two chairs put together for Andrew. In the end we were all very happy to be close.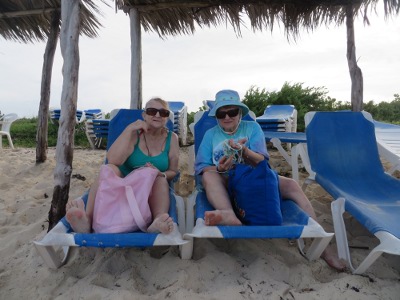 Taking a moment to just sit and relax on the beach chairs under a cabana. Watch the water, the waves, the people and enjoy just being there.