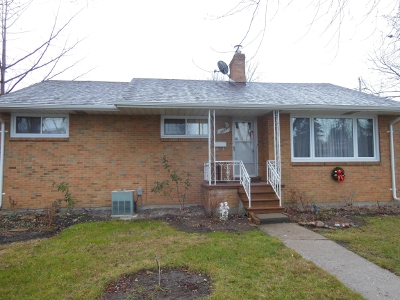 This is a picture of the front of the house as it looked before winter 2012 set in. We have taken out old bushes that hid the front porch and done some planting. When the summer of 2013 comes we will make more changes such as put our name sign in the round garden at the front of this picture. We had one in Essex and called it the name sign garden.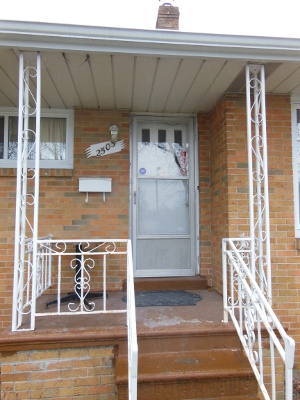 One of the first changes we wanted to make to the house was a new front door. The old door, as seen in the photo, was of an old style and we could see out under the bottom of the door. We called around and decided on a company. They sent a fellow out and he took pictures.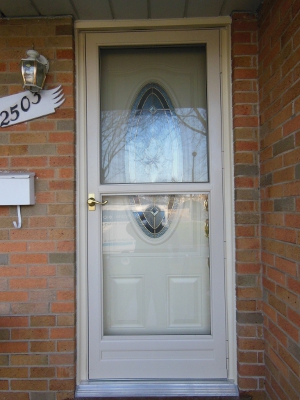 We decided to buy two doors an inside steel door and and outside aluminum door. The dealer did not really like the outer one as it covers the inner one but we wanted to be able to leave the inside door open in nice weather.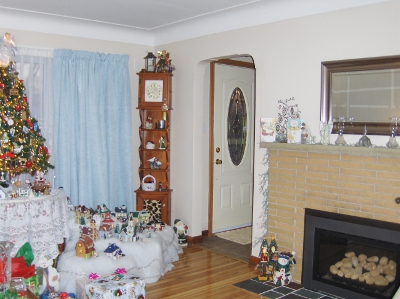 Here is our new front door photo taken at Christmas time as you can see by the trim. We think it looks great compared to what was here when we bought the house.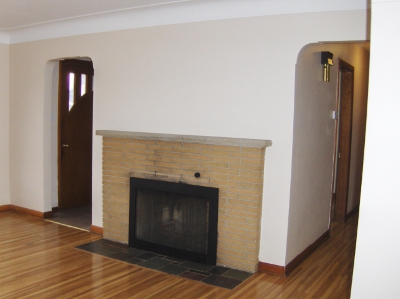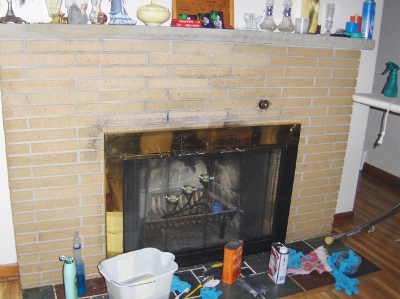 This old fire place was part of the house when it was built in 1959. It was a wood burning unit but we were not sure of the safety of it and were ready to stop hauling wood as we had at the old house for 33 years. The people who we bought the house from decided to paint the bright trim and made a mess of it. The brick also had white paint on the sides. Judy and I worked very hard to clean it we then bought a new Gas insert from Scotts Fire place.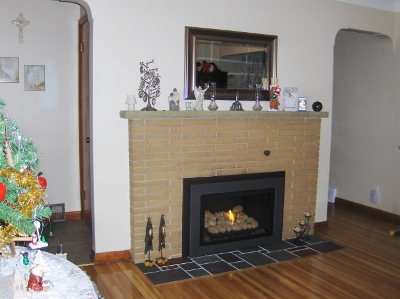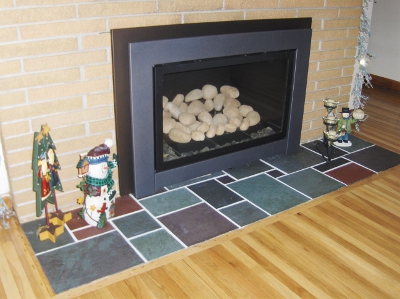 We decided on this fire place which we bought from Scotts Fire Place as it was about the nicest we had seen. This picture was taken Dec. 2 2012. By looking it is clearly evident the amount of work that went into cleaning and making it ready.
The fireplace even has a remote so we only have to push a button to have it come on or off. We use it a lot and enjoy it very much.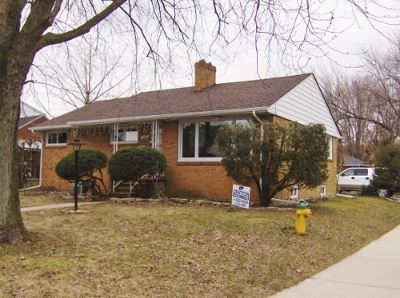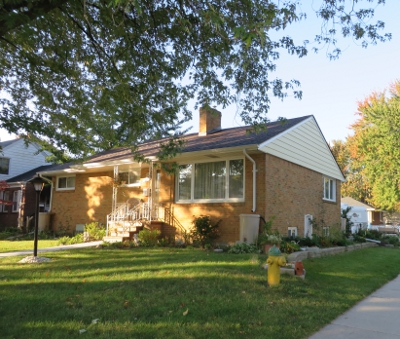 We bought this home 30 March 2012 and the top photo is how it looked. Now as we near the end of 2013 many changes have been made.
This is one area where some big changes really take place over the next couple years. I will enjoy keeping you updated as time goes by.