Charles Thomas Blake
Home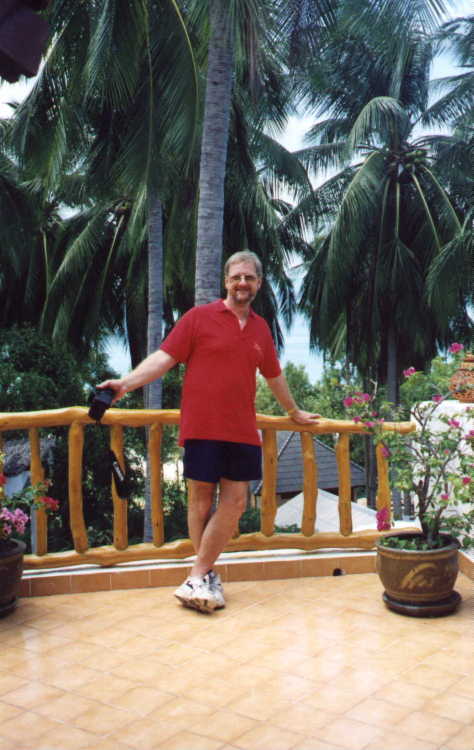 Meeting Charlie was a pure stroke of luck. I had been wanting to find more information about my Dad's family for sometime. I understood, my Dad's family came from Liverpool, England in 1912. I knew back as far as my grandfather but that was all, the rest was all a mystery. I knew my dad had a brother who had been killed in the second world war. I understood he was in the Merchant Marine. I also new Dad's sister, my Aunt Florie. Aunt Florie had married Joe Cox and they had four sons. I wanted to know more. With the advent of the Internet, I decided to try and find that hidden history information. Every once in a while I would go on sites from England and post a message that I was looking for information but I never received a reply.
One day I decided to look in a page for Essex England. I still do not remember why I checked this out. I was surfing around and found a genealogy page. Looking here I found two listings for Wheeler. I decided to write to the first one on the list. I wrote, and sent my name, my grandfathers name, and when they moved to Canada. A couple days later there was a reply in my email. This person told me my Dad's name, my Uncle Ted's name, and my Aunt Flories name and address in Windsor On. I was so surprised and, I could tell, so was the writer. I could sense it in his reply. The person on the other end was Charles Thomas Blake. He had, so much, information about the family. He was looking, so hard also, for a Canadian connection. He had information going back to 1776 and a marriage at a church in Soho, London, England.
I now know so much more. My Uncle Ted who died on his way to Deippe where so many were slaughtered. I had known his family my, Aunt Quen and her 3 daughters Pat, Carol, and Faith. The family I belong to goes way back and it's so nice to have this knowledge.

Who was it at the other end of that email? It was Charles Thomas Blake. He lives in Carin, West Australia. His family is from Grays, Essex, England near London. His Grandmother was my Grandfather's sister. My Grandfather met my Grandmother in a shop owned by her family. He was on leave from the sea. They married and had two children before moving to Canada. They came here to find work and went to Alviston to visit family. What happened to that family? Where are they? Was it the brother I had never known my Grandfather had. As in all family history stories the more you find the more you want to know.