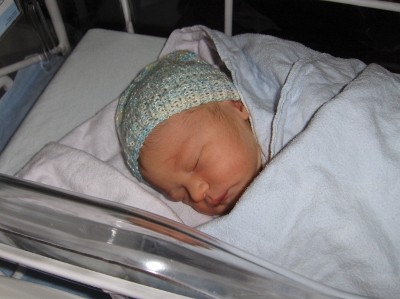 This is Andrew taken at one day old Nov. 10 2010. We are all so happy that Chris and Terry had a little boy to complete their lovely family.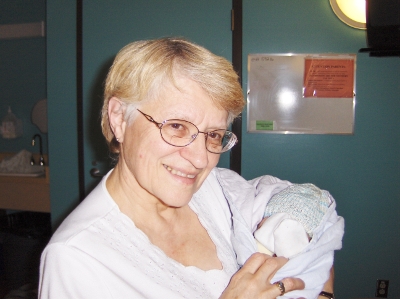 Grandma Judy just loves that she can be there to hold Andrew and help Terry. Judy will always wish the very best for all the family and go out of her way to help.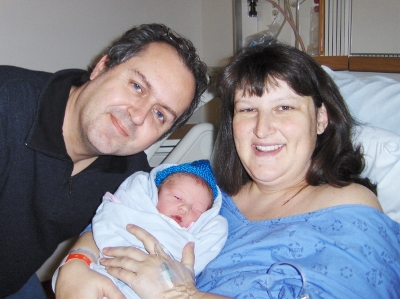 Mommy and Daddy show how great it is to have a new born, lovely little guy. I know it won't be long before they will be watching him crawl.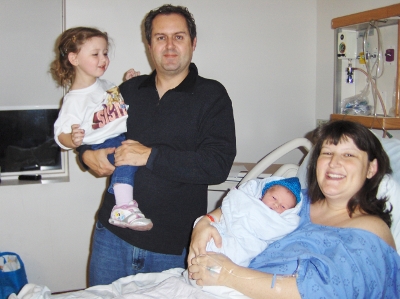 One happy family Florie, Dad, Mom, and Andrew. Florie on her own has been such a beautiful gift. Now with Andrew to take some of the attention it will be interesting to see what Florie thinks in time.
Every little one needs a Grandma and Grandpa to love them. We are very happy to be grand parents to six lovely little children. Here I get a chance to bond with Andrew.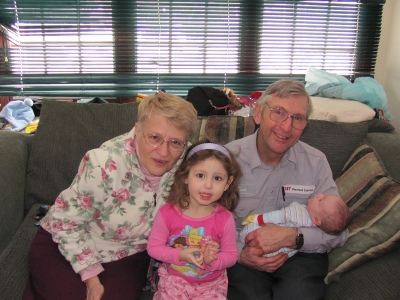 My last work day was Dec 22 2010. I went to pick Judy up at our daughters house and had a bonus to be with Andy and Florie