Well, it was a great day Feb 4, 2004 when we found out we had a new grandson. He started out as "Sprout" since we did not know if it was a boy, or a girl! Now there is no longer a mystery he "IS" Alexander Joseph Gignac.
Alexander was born at 4:32pm at Windsor Western Met Campus Windsor Ontario. Alex was 7lb 12oz when born and 21 inches long. For now he has very dark eyes and dark hair. Zoe, his older sister, at this time is not sure what to make of him. She likes him okay, but is not sure for how long. She likes to kiss him but doesn't know, of course, that he is very fragile. I do know that this will all change fast.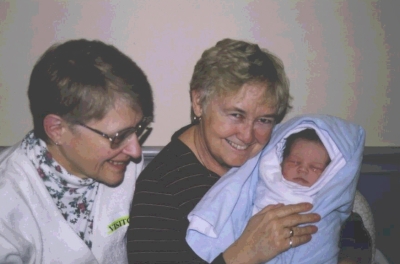 Grandmothers Judy Wheeler & Margaret Gignac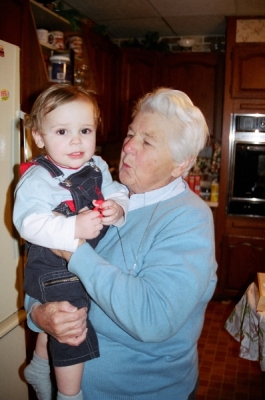 This is Alex at 13 months. He is as much fun as ever, but WOW is he growing fast. It is Good Friday 2005 and my Mum, Peg Wheeler was here for a short visit. Mum lives a few miles away and the grand children do not see her much. So we have to take the pictures when we can.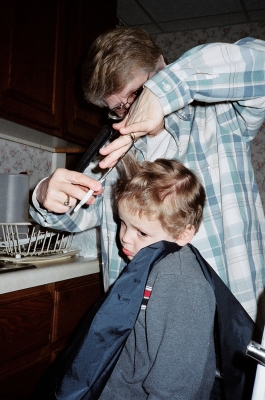 Grandma gives Alex a hair cut but he doesn't seem too happy about it.
We happened to go to Kim's on Halloween and here is how Alex was dressed. He looks a bit embarrassed but he is a cool guy.