Judith Wheeler
April 16 1948- Dec. 10 2017
Love you to the moon and back sweetheart!


Home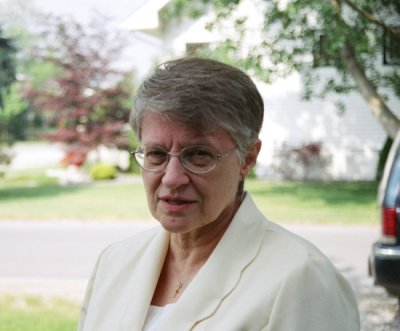 Judith A Wheeler (Asmar)
| | | |
| --- | --- | --- |
| Judy had her University of Windsor graduation and her parents, George and Beatrice Asmar, could not have been more proud. | Judy had her University of Windsor Graduation June 1998. It was a very happy time. Judy was awarded the Presidents Award, Board of Governors Award, and a $12,000.00 Ontario Graduate Scholarship. So whats not to smile about . When you work as hard as Judy did she earned everything that was awarded to her. | Judy had her graduation from University of Toronto in April 2000. It was a very happy event to end her long hard struggle to finish this great journey. During this trip Judy was awarded another $9,000 in bursaries. Judy specialized in gerontoligy and worked with focus groups. Judy is a great advocate for the well being of all people and especially the elderly and people with special needs. |
This is a page for Judy Wheeler. Judy was born in Windsor Ontario on April 16,1948. Her parents were George Joesph and Beatrice Winnifred Asmar (nee Harris). Judy has one older brother, George I Asmar, two younger sisters Sandra, and Pamela and one younger brother Thomas.
I came into Judy's life because I worked with her brother George Irvin. We worked together at a Shell Gas station. What I was told by Judy right after we were married is that she wanted to marry me from what she heard from George. As told in the story section " How We Met" We met while skating at the Windsor Arena in Jan. 1970. Our first date was Feb. 14, 1970. I asked Judy her opinion in Aug. 1970 "do you think we should get married." Judy replied with "are you asking or do you just want my opinion". I said "I am asking". It was one of my best moves.
Judy and I were married May 22 1971. Our first home was an old 10'x42' mobile home. In 1974 we wanted a better home we could grow old in. My parents were selling their house in Essex, which I had lived in from 1968 when they bought it until we were married so we checked it out and bought it. The front of house was built in 1882/1885 the back in 1909. There are six bedrooms, big kitchen dinning room ,etc. That is it on the front page of this website. This home has seen a ton of renovations and changes over the years and Judy has been the main designer of it all. My big part is to run the power tools and do the heavy lifting. Judy says if she could see properly she would be an architect.
In late 1989 Judy heard, from a good friend that there was a Provincial Government program called Vocational Rehab. A person needed to be tested and if they qualified they were funded to seek education or employment. Judy went to St. Clair College for one semester then in Jan 1990 Judy started a social work program at the University of Windsor. In 1998 Judy graduated with a Bachelor of Social Work degree, the Presidents Medal, the Board of Governors Award and a $21,000 scholarship.
In Aug 1998 we leased a two bedroom apartment in family residence at the University of Toronto and in April 2000 Judy finish with her Masters of Social Work degree. Judy came back to Essex and after our daughter Kim was married in May 2000 Judy started In-Touch Consulting Service. Judy is currently the Social Planning Coordinator for the Community Social Planning Counsel of Kingsville and Leamington
That was just over 35 years ago. Now it is Nov. 2005 and Judy has her own business In-Touch Consulting Services. Her best times are spent with myself, our children and grand children. Judy has worked very hard her whole life to over come the fact she has a visual impairment.




New Years that we would come to our 25th anniversary


Christmas 2005



Judy turns 32 1980





Judy at the Peace Gardens in Windsor before Terry's wedding





At Metro airport When Terry Anne came home in April 2000.




Judy and I were at Henderson Beach State Park FL in 2009 when this photo was taken. It is a truely great place to just "BE" and relax to recharge for the year ahead.



This was a great party. It was to celabrate a bunch of April birthdays. Pete Zurba our Brother-in-Law turned 70 April 30 2013. John-Paul our Son-in-Law turned 40 on April 8, Sandy turned 62 April 13. For me it was best to see Judy with her lovely smile as she will be 65 on April 16 2013.




April 16 2013 Judy was blessed with a visit from Her Mom and her sister Sandra. We had a fun time. Mom took us out for supper then we came back and enjoyed birhtday cake Kim had brought over and just a fun visit to end the day.




I took this picture of Judy to use on her Facebook page. It was the day of the opening mass for the Man of the Shroud display at our church. It was a wonderful event and we were able to host Barrie Schwortz. We feel so blessed to be here right now with all the great stuff going on
Return To Top